Who is The Clay Teacher?
Our knowledge of clay comes from over 50 combined years of hands on experience. It seems to us that if you want to hire a clay teacher, experience with clay should be of the utmost importance. That's why it is important to look closely at a person's qualifications. Here is a bit of history.
Cindy Clarke or "Mrs Clay" has potted all her life, first as a child with clay from her mother's garden in Dawson Creek British Columbia, then in elementary and high schools and finally as a profession. Cindy and her husband Jim Willett, "Mr. Clay", own and operate Out of the Fire Studio. Re-located in August of 2001 from Edson to Edmonton,Alberta, Canada,as of January 2014 the studio is located in the village of Coutts, Alberta in the historic Coutts Village School.
Cindy has taught pottery making to students at all age and proficiency levels and has a special bond with school age children. As The Clay Teacher she has taught over 30 000 students over the past four years in elementary class rooms in the school system with demonstrations of wheel throwing on a real potter's wheel and direction in hand building curriculum based projects.
Jim Willett accompanies Cindy and as Mr. and Mrs. Clay the couple present an energetic, fun filled, informative workshop enjoyed by all ages! As well as over 15 years of clay experience, Jim has over thirty years of instrumentation and electrical experience in industry and is available for electric kiln evaluation and repair.(Jim also has five grandchildren who now range from three to twenty three, so he has a few years of experience with children!) Cindy and Jim can assist you in getting your old kiln running and teach you how to fire it.
The Clay Teacher continues to offer full project instruction through full length video projects available on YouTube® or on DVD, available by phoning 1-855-218-9974 toll free.
See Cindy throwing on the wheel on YouTube!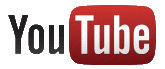 and visit HowToMakePottery.com for more pottery making information and videos!
Website built, hosted and ©copyright 2009-2015 by Out of the Fire Studio
The Clay Teacher
® and Every day is Clay Day! ® (Trademarks Registered in the United States and Canada) All Rights Reserved.