LOOK!!! NEW PROJECTS FOR MOTHER'S DAY AND FATHER'S DAY! LOOK!!!
New From the Clay Teacher! Now anyone can make clay projects anywhere, anytime!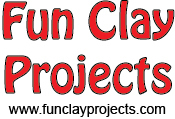 With video instruction!
The Clay Teacher brings the Clay Workshop to you.

What makes The Clay Teacher® "in school fieldtrip" different from those offered by others in Edmonton?
Experience - Each workshop is led by two teachers with a combined fifty years of clay working experience. Cindy Clarke and Jim Willett bring a unique team approach to the presentation for your children.
Professional Skills - From simple hand building clay projects with three year old children to advanced learning with senior high students and adults, The Clay Teacher offers the only program of its type in Edmonton presented by professional potters.
Education - It's not just about making "keepsakes" or painting trinkets. We introduce students to clay and the art creation process. We help them see and work in three dimensions.
Freedom to Create- We offer over 100 hand sculpting clay projects for elementary students and can design an in school fieldtrip workshop to meet your goals. Compare the size of the projects! We always bring more clay than required so students have plenty of creative freedom. Clay is "cheap like dirt"!
Choice - Air dry or kiln fired? Do clay projects need to be fired? No they don't. Projects can be air dried and remain at the workshop location, or can be brought back to our studio for kiln firing and return in three weeks. The choice is yours! Many Teachers have chosen to keep control of their projects and over 10 000 air dry projects have been created since late 2010 with many repeat customers. Curious about air drying pottery clay sculptures? Read The Clay Teacher Blog where Cindy discusses the subject in depth. Check out this link for work by a renowned artist, Kristin Morgin, all in unfired clay!
Pricing is simple with no hidden charges. Our prices have remained the same for four years. Air dry projects are $7.50 plus GST per child. Kiln fired are $9.00 plus GST per child. A minimum charge based on 17 students may apply. Please note. Beginning in September 2013 class prices will be changing to $8.00 plus GST per child for unfired projects and $10.00 plus GST per child for fired projects.
We also can provide paint pot and brush sets for $3.00, acrylic paint for $2.00 for 2 ounces , $10.00 for 16 ounces,(all paint made in USA) extra clay for $45 for 20 kg in a stay moist Clay Keeper (tm) container and Krylon® low odour spray on gloss sealer for $7.50 per can.(Every workshop includes our paint on low odour gloss finish sealer at no additional cost)Go here for details. New this year, complete packages for schools that want to do it themselves. Clay, DVD instruction, paints, and all the materials you need for a class project, shipped or delivered to your school. Visit Fun Clay Projects for details!
Book Classes online anytime with our easy to use form.
Watch The Clay Teacher throw pottery on the wheel on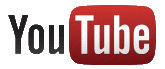 ® by clicking here!
If you want to learn about clay, ask The Clay Teacher®! We are the ones your children are asking for!