What makes The Clay Teacher® different? We show you how to lead your group through making a clay project, whenever and wherever you want. There's no need to collect fees from cash strapped parents for an "in school" field trip. Get some clay and do it your way. The Clay Teacher offers free video instruction in popular projects for all age groups.
Experience - With over 35 years of clay working experience. Cindy Clarke brings a unique approach to the video presentation for your children.
Professional Skills - From simple hand building clay projects with three year old children to advanced learning with senior high students and adults, The Clay Teacher offers the only video program of its type in Alberta presented by professional potters.
Education - It's not just about making "keepsakes" or painting trinkets. We introduce students to clay and the art creation process. We help them see and work in three dimensions.
Watch The Clay Teacher throw pottery on the wheel on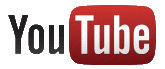 ® by clicking here!
If you want to learn about clay, ask The Clay Teacher®!
Follow the adventures of The Clay Teacher at theclayteacherblog.com .